Joined

Sep 14, 2020
Messages

31
Reaction score

19
Location
Website
Just wondering. I ran into an issue today I had not really thought about. We were called out for a storm response and were unable to fly due to Visibility and ceiling requirements. Of course their helicopters could not fly as well. I have now sent in for a COA on this, it seems there may be a lot of restrictions but I tried to get enough to do the job that is required in emergency response to the utility company.
The Sample approved COA that the FAA has available was mentioning 24 hour notice for NOTAM. During storm response that would not seem possible. I tried to word the document the best I could based on the information that would be given to me.
We had a window to fly before visual precipitation came. We were well above freezing, but Visability was 2 miles and ceiling was 400foot. Needed to inspect 40-80 foot structures for damage.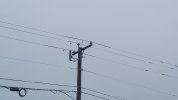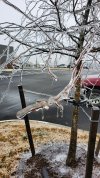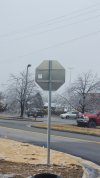 As you can see it was a heck of a storm. Air temp at 39 so I was not too concerned about icing on the blades. I have no doubt about being able to accomplish the mission at hand safely and provide the air support they needed since the helos could not fly.
We will see what the FAA says about it.